Image Page on Italy
Include pictures, and at least one panorama image, and a webcam image from two different times.
---
Outline
Landscapes
Cascata

delle

Marmore

, Terni
Lago Santo, near

Modeno

Tuscany Italy Wine Farm

Sunflower Farm in Italy
Cities
Landmarks
Images of People
Images from the book
---
1 Landscapes
Cascata delle Marmore, Terni
<![if !vml]>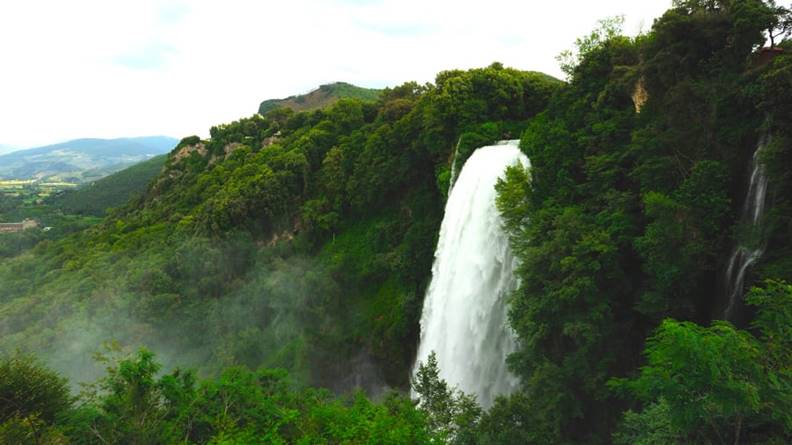 <![endif]>
Cascata delle Marmore is the world's largest man made waterfall, just at 541 feet tall. It was built around 271 BC by the Romans. Cascata delle Mar more is located in the city of Rieti in Italy. The waterfall is still human controlled and is connected to a hydroelectric plant. The plant is what releases the water from Velino River. Visitors can hike up the waterfall to get to a beautiful viewpoint.
https://www.cnn.com/travel/article/beautiful-italy-best-places-to-visit/index.html
Lago Santo, near Modena
<![if !vml]>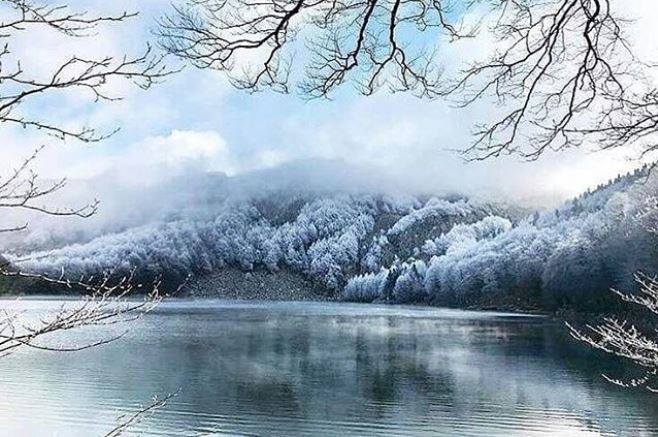 <![endif]>
The lake of Lago Santo in located near Mandelo and it takes up around 20 meters of area. It is surrounded by beautiful hills and mountains so it requires to do some walking in order to get there. Even in the winter time, it is a beautiful site to see.
https://www.thelocal.it/20181227/in-pictures-magical-winter-landscapes-across-italy
Tuscany Italy Wine Farm
<![if !vml]>

<![endif]>
Tuscany is home to many field where wineries locally grow their own grapes to make wine. It is a beautiful site to explore these wine farms and the fields around it. Tuscany also has mountains around so it is not easily accessible, might have to do some exploring in order to get these views.
http://atoasttotravel.com/our-story/vineyard-landscape-panorama-in-tuscany-italy-wine-farm-at-sunset/
Sunflower Farm in Italy
<![if !vml]>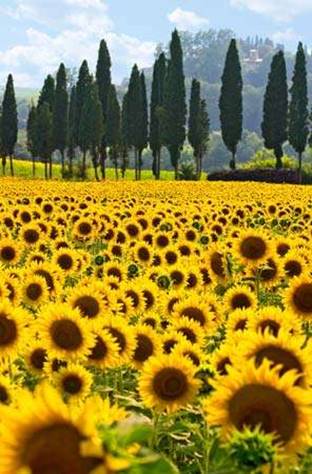 <![endif]>
To see a field full of sunflowers in Italy, it is best to go in late June and early July when they are in full bloom. Most sunflower farms and fields are located near Tuscany and are sometimes connected to a field of poppies. They are not located near cities, it will have to take some exploring the countryside in order to find a spectacular field of sunflowers like the picture above.
https://www.britannica.com/place/Italy/Agriculture-forestry-and-fishing
2 Cities
Rome, Italy
<![if !vml]>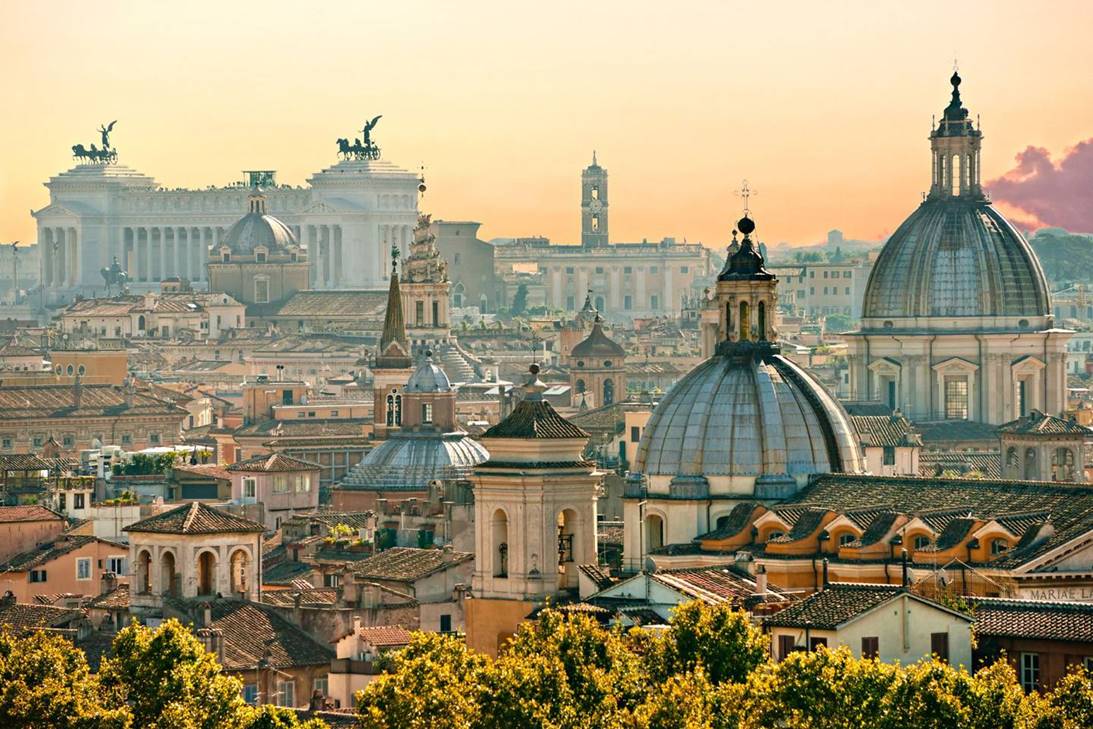 <![endif]>
The beautiful city of Rome was founded in 753 BC. It is home to about 2.7 million people and is about 4,336 m above sea level. It welcomes about 12.6 million tourists every year with it's amazing attractions like the Colosseum. The city has 280 fountains and more than 900 churches. Rome is the capital of Italy starting in 1870. Rome is known as the "Eternal City"
https://www.gq-magazine.co.uk/article/rome-city-guide
The Modern Milan
<![if !vml]>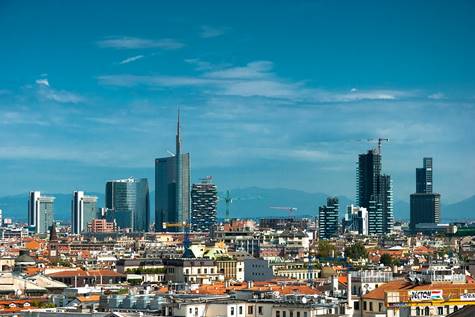 <![endif]>
Milan is a city in Italy that takes up about 182 square kilometers and is home to 3.3 million people in the metropolitan area, making it the second largest city in Italy. It was first ruled by the Spanish in the 1500s then it was ruled by the Austrians in the 1700s. Milan today is known globally for fashion, architecture, and industrial design. It is also known for the arts, mostly opera. The city hosts Milan Fashion Week twice a year which is an international fashion system.
https://www.findworldsbeauty.com/city-guide-milan-italy/
Florence, City of Art
<![if !vml]>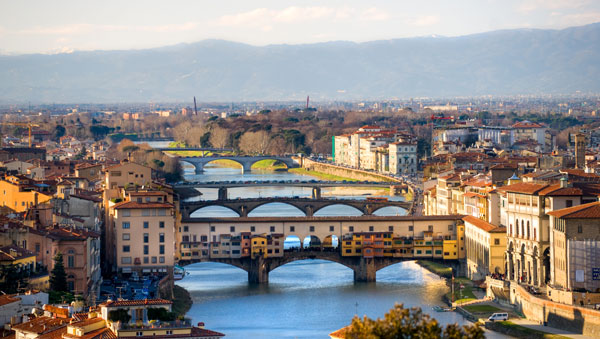 <![endif]>
Florence has a population of about 1.6 million people in the Tuscany region and covers 39.54 square miles. The people of Florence are called Florentines. The city attracts to over 10 million visitors per year. Florence become the first city in all of Europe to have all paved streets in 1339. The famous statue of David by Michelangelo can be found at The Accademia in Florence.
http://travell2016.blogspot.com/2014/10/florence-city-of-art.html
The City of Venice, Italy
<![if !vml]>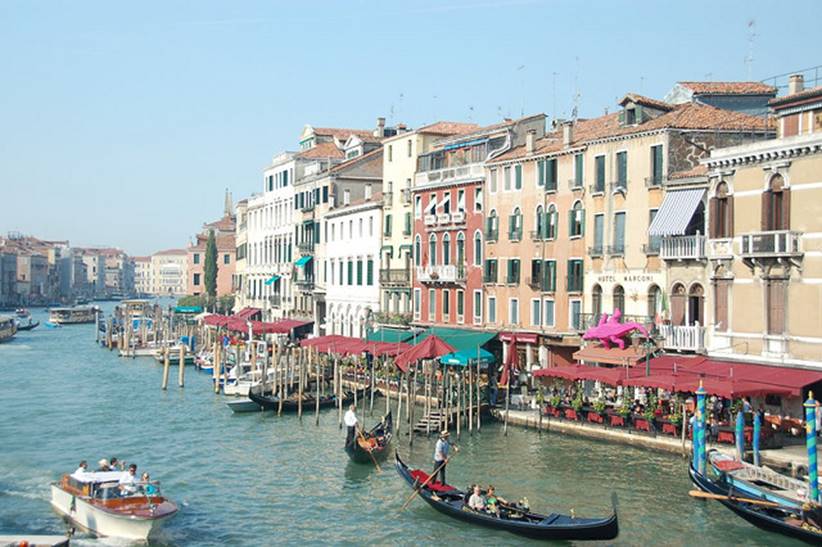 <![endif]>
Venice is a city in Northeastern Italy that is made up of small beautiful islands. Each of these islands are connected by several canals and many bridges. Venice has many fascinating narrow streets and it is a very heavy gondola oriented, they do not use many cars there. It is home to over a thousand year old architecture and the world's oldest casino. Venice gets around 20 million tourists per year to experience the beauty the city has to offer.
https://tripandtravelblog.com/the-lagoon-city-of-venice/
3 Landmarks
The Colosseum in Rome
<![if !vml]>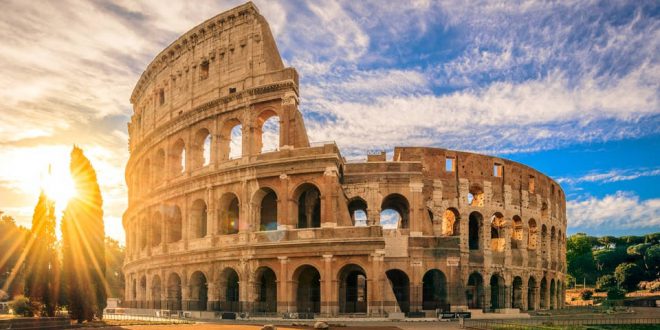 <![endif]>
There is no official time that the Colosseum was built, but is estimated to be in between 72 A.D. and 80 A.D. It is made of all concrete and stone. This historical site has 80 entrances, can seat around 50,000 people, and it is the largest amphitheater in the world. There are many underground passages underneath the Colosseum to keep the animals and gladiators were kept in between fights. The arena is about189m long, 156m wide, and 50m high.
https://rome.us/ancient-rome/colosseum.html
The Leaning Tower of Pisa
<![if !vml]>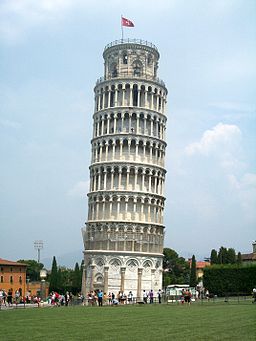 <![endif]>
The Leaning Tower of Pisa stands about 60 meters tall and leans about 10 degrees. The tower started to lean during construction, it was designed to be vertical. The Tower of Pisa is simply just referred to as the bell tower. It has 8 stories, including the bell chamber itself and there are 207 columns arranged around it.
http://geography.parkfieldprimary.com/the-european-union/italy/landmarks-in-italy
Pompeii Ruins
<![if !vml]>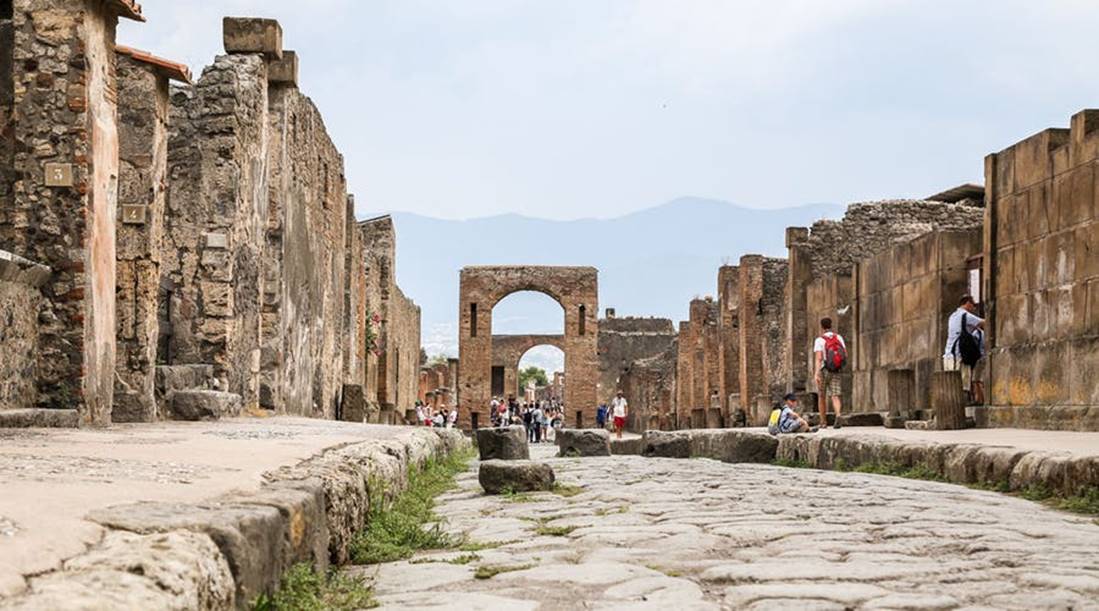 <![endif]>
Pompeii is likely to be found in the 7th century BC and over the next seven centuries it fell to the Greeks and Samnites. The city was struck by an earthquake and damaged the city so much that they had to evacuate everyone. It was not until 1594 that architect Domineco Fontana re discovered the ruins. The ghostly ruins of Pompeii makes for a fascinating archeological experience for everyone to enjoy. It is a chance to walk down the lapilli coated streets, houses, temples, and shops of the old city of Pompeii.
https://blog.headout.com/pompeii/
Milan Cathedral
<![if !vml]>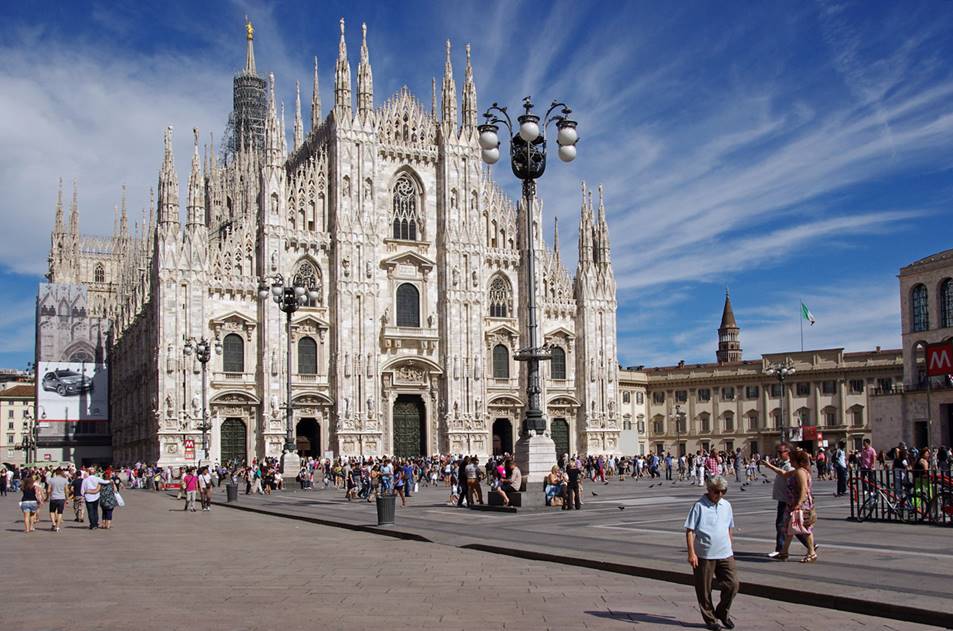 <![endif]>
The gothic Milan Cathedral took about seven centuries to build. This Cathedral is the second largest church in Italy and is the third largest Catholic Church in the whole world. It was dedicated to the St Mary of the Nativity. The Milan Cathedral is made up of brick, and is covered by beautiful statues and spires. There are more statues that cover this building than any other building in the world (3,159 in total). It is about 520 feet long and 302 feet wide.
https://www.wondermondo.com/milan-cathedral/
4 Images of People
People of Italy
<![if !vml]>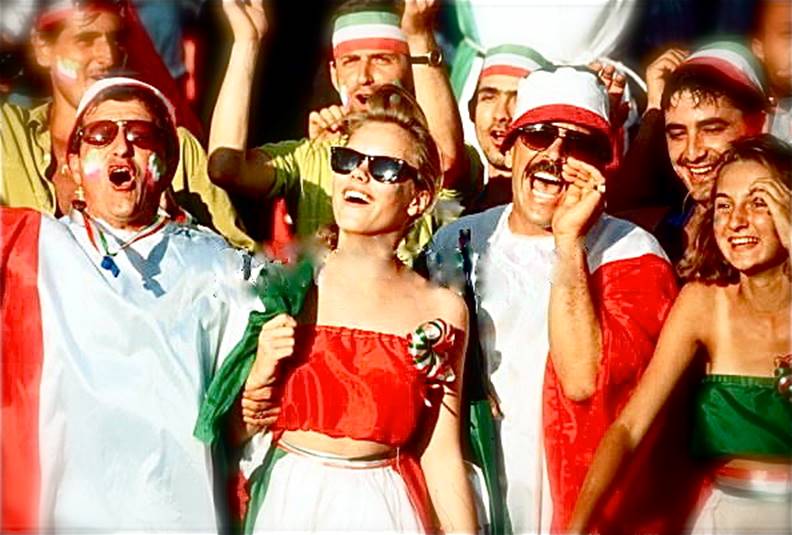 <![endif]>
https://econitaly.weebly.com/the-people.html
Traveling the Metro Train - Rome
<![if !vml]>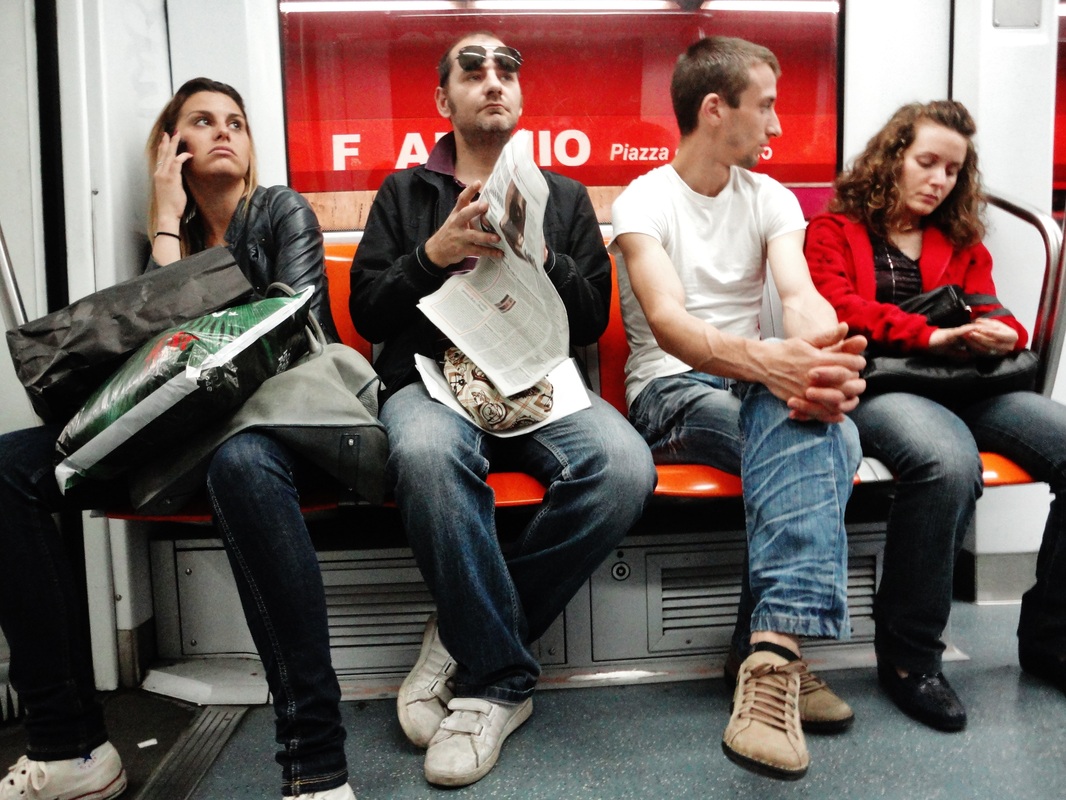 <![endif]>
Rome is no different from the United States, the locals have busy lives in between work, school, etc. The Metro runs every 7 to 10 minutes from 5:30 am to 11 pm.  The Metro began to run in 1955.
http://www.peopleoftheworld.photography/italy.html
The Dog Walker, Rome
<![if !vml]>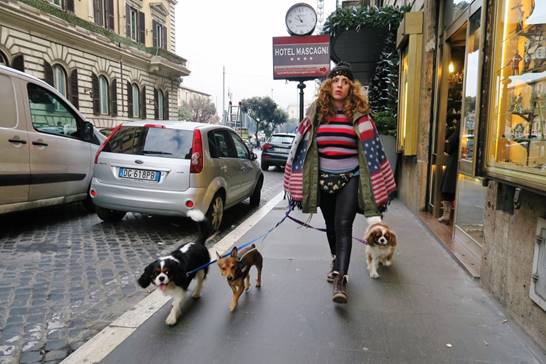 <![endif]>
http://www.peopleoftheworld.photography/italy.html
Italian People
<![if !vml]>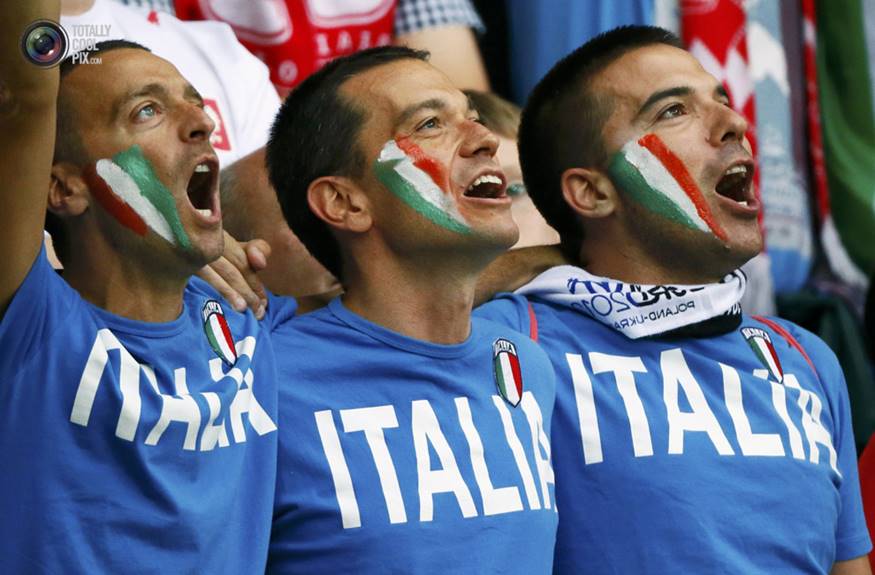 <![endif]>
http://www.dreams.metroeve.com/italian-people/#.XKD-oflKjIU
5 Images from the Book
<![if !vml]>
<![endif]>
Did You Know?
Pisa's Leaning Tower was already beginning to tilt by the time construction was underway on its third story. Fodor's Travel Florence & Tuscany with Assisi & the Best of Umbria pg. 142
<![if !vml]>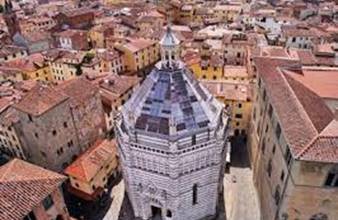 <![endif]>
Pistoia's medieval skyline. Fodor's Travel Florence & Tuscany with Assisi & the Best of Umbria pg. 152
---
Submitted by Sarah Hunt on March 29, 2019.