---
Ground Transportation for Italy
Options for traveling within Italy for a 21-day period
---
Outline
Car

Train / Bus / Air

Other Options

Estimate of total ground travel expenses
---
Car
I used Expedia to find a car rental from April 30th- May 21st. Pickup and drop off location in Rome. The total cost is $474. Gas is $5.96 a gallon and the car holds about 15 gallons, so that makes a full tank around $89.40. So over 3 weeks I will fill it up 8 times so the total fuel costs will be $715.20. For a young driver there is a charge for EUR 20 ($22.64) a day.
<![if !vml]>

<![endif]>
<![if !vml]>

<![endif]>
$474 + $715.20 = $1,189.20
Train / Bus / Air
A train ticket for three days anywhere in Italy is $226 per person.
<![if !vml]>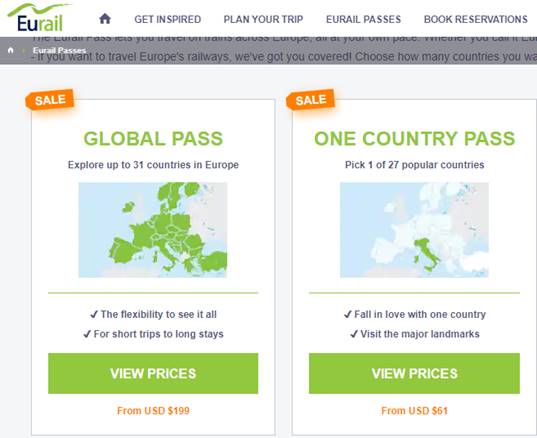 <![endif]>
<![if !vml]>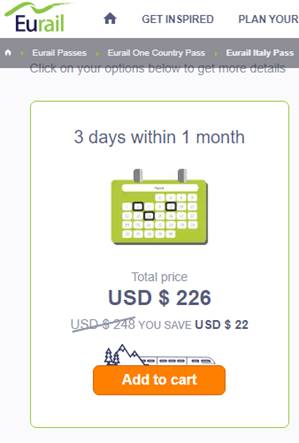 <![endif]>
Other options
 "In spring, summer, and fall, cyclists are as much a part of the landscape as the cypress trees. Many are on weeklong tours, but it's also possible to rent bikes or to join afternoon or day tours." (Fordors Florence and Tuscany, pg. 191). Renting a bike for a day in Tuscany is EUR 40.00 ($44.96).
 <![if !vml]>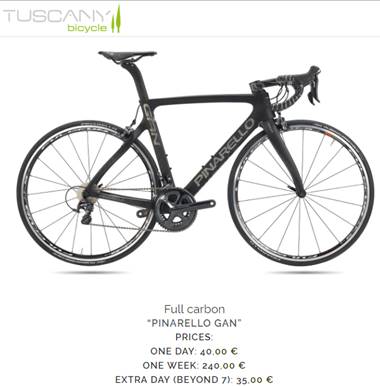 <![endif]> 
$44.96 USD
Estimate of total ground travel expenses
The total cost of traveling within Italy for a three week period is...
Car rental: $1,189.20
Train: $226
Bike for one day: $44.96
Total: Estimate of $1,460.16
Blackman, Peter, and Patricia Rucidlo. Fodors Florence & Tuscany:Fodors, 2017.
---
Submitted by Sarah Hunt on March 8, 2019.